After two years of pandemic-related closures, vacationing is back! Travel for 2023 is poised to outpace 2019 by 47%, according to the global travel agency network, Virtuoso. It's an exciting world, from returning to the unmatched beaches of the Caribbean to planning one-of-a-kind trips to Europe, South America, Asia, and Africa in the new year. Here are some of the biggest travel trends for 2023.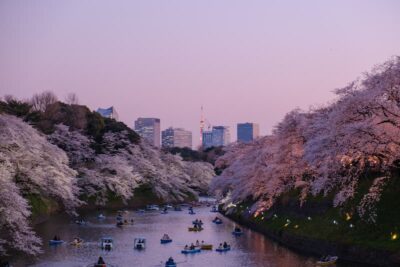 Hot Destinations
Japan is one of 2023's hottest destinations followed closely by Italy, Peru, and Tanzania.
Solo Travel on the Rise
The allure of solo travel has never been greater with many travel companies now offering competitive solo pricing.
Seas the Day
Yachting has always been the hallmark of luxury travel. The world of private yacht excursions has never been more creative, alluring more luxury travelers than ever before.
Gathering
Creative group getaways are top of mind, especially among young travelers. A girls' getaway or a group of family and friends, one-of-a-kind experiences await.
Going Off Season
With the surge in travel, shoulder seasons are in demand with many destinations expanding their seasons to accommodate.